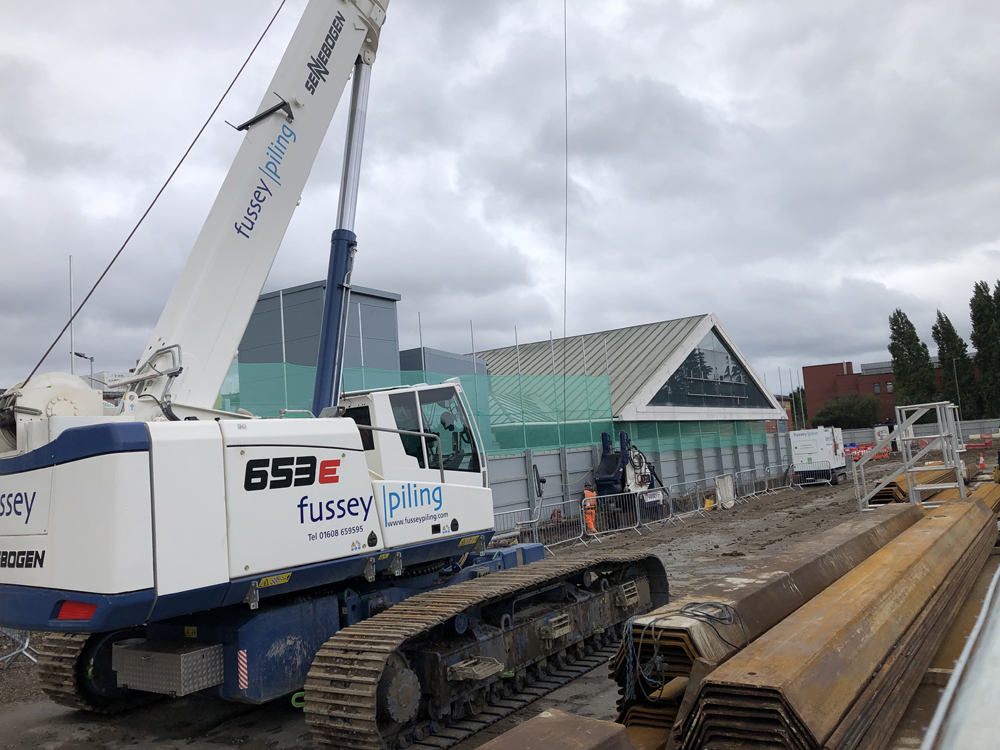 11 Oct

Silent & Vibration-free installation in Hendon

We have made some fantastic progress working adjacent to a supermarket in Hendon, north London.
Interestingly, our client for the project is a bored concrete piling contractor. As part of their scheme, they had a requirement to install the temporary sheet piles. We were chosen to work for them due to our collaborative approach to construction and being a privately owned business there was no conflict of commercial interest.
Working as close as possible in some areas we are driving piles from 7m to 10m long into brown London Clay with our silent and vibration-free Stillworker Rig.
The supermarket has remained fully operational whilst the piles are installed. The WP-150 Stillworker Rig pushes the piles in causing no disturbance to the adjacent customers.
As part of a site safety initiative the tops of the piles have been painted red to reduce the risk of a trip hazard.
Our Site Supervisor says, "we like working in this part of the country as it is ideal ground for pushing piles in with the Stillworker."